WUUX無象空间:王永先生荣获胡润最受青睐的华人设计师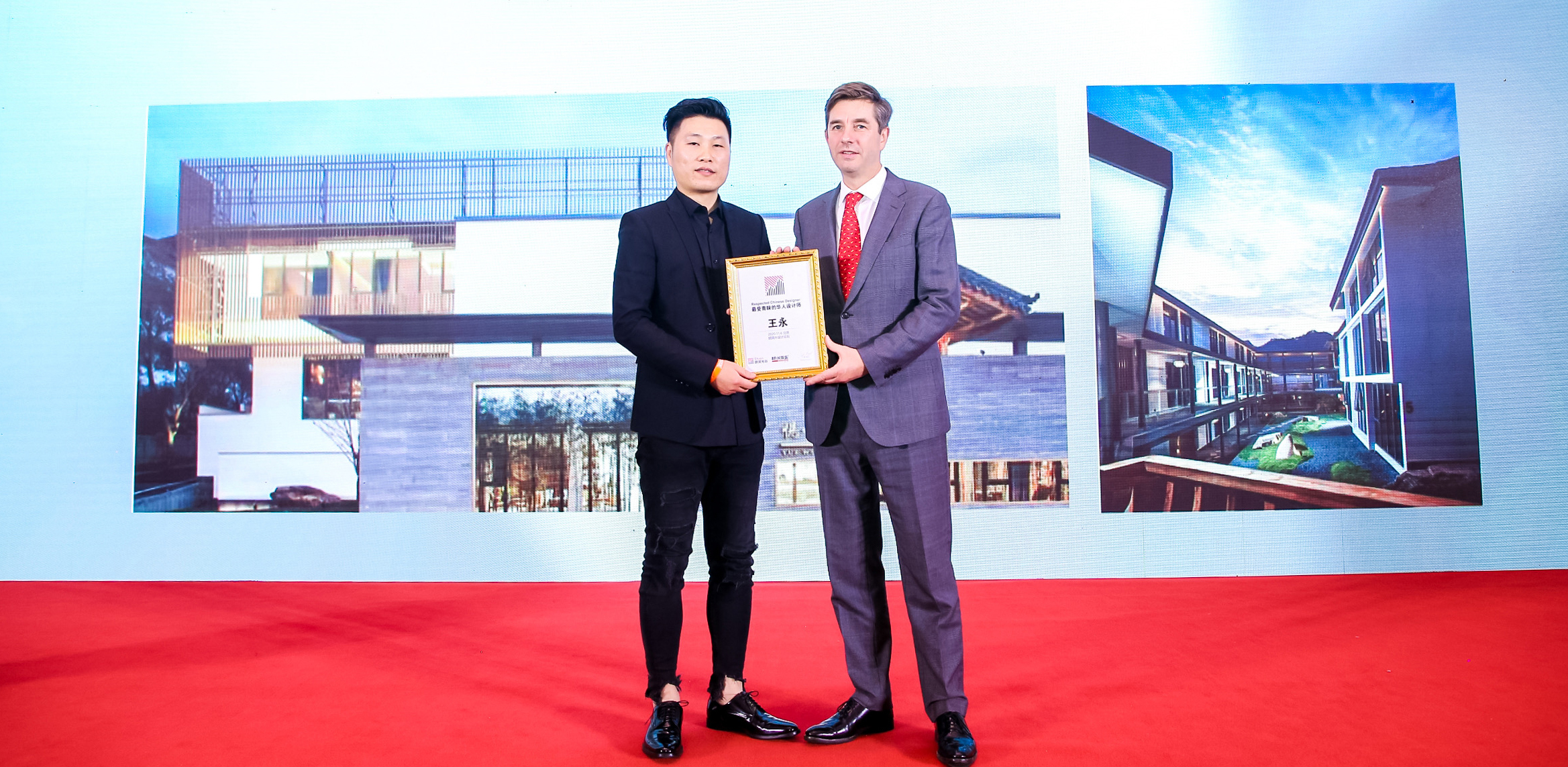 胡润光谷依托胡润百富集团,设计是胡润光谷运营的核心,胡润光谷每年联合胡润百富一起推出行业大设计报告,以及对当下最具行业影响力的设计师授予"最受青睐的华人设计师"大奖,并围绕当下设计热门话题举行论坛进行交流探讨。
Hurun optical valley relying on hurun report group, design is the core of hurun optical valley operation, hurun optical valley joint hurun report every year to launch industry design report, and in most of the present industry influential designer awarded "the most popular Chinese designer" awards, and hot topic around the design for a BBS to communicate.
审美就是生产力!设计创造价值。胡润光谷,正是致力于展现当代华人设计精英的力量。同时,将全球顶尖的华人设计师介绍给更多有着高端室内设计需求的高端人群。以设计展现生命的价值内涵,找到人类真正的物质和精神家园,实现生命与设计的和谐统一,是众多设计师的终极目标。而达到这层境界的设计师们,无疑是大师中的大师。
Aesthetics is productivity! Design creates value. Hurun Valley is committed to showing the power of contemporary Chinese design elites. At the same time, we will introduce the world's top Chinese designers to more high-end people with high-end interior design needs. It is the ultimate goal of many designers to show the value connotation of life through design, find the real material and spiritual home of human beings, and realize the harmony and unity of life and design. And the designers who reach this level are undoubtedly masters of masters.
无象空间王永先生于2020.11.06参加胡润百富集团胡润光谷大设计颁奖典礼。
No Image Space Mr. Wang Yong attended the Hurun Rich Group Hurun Light Valley design Award ceremony on November 6, 2020.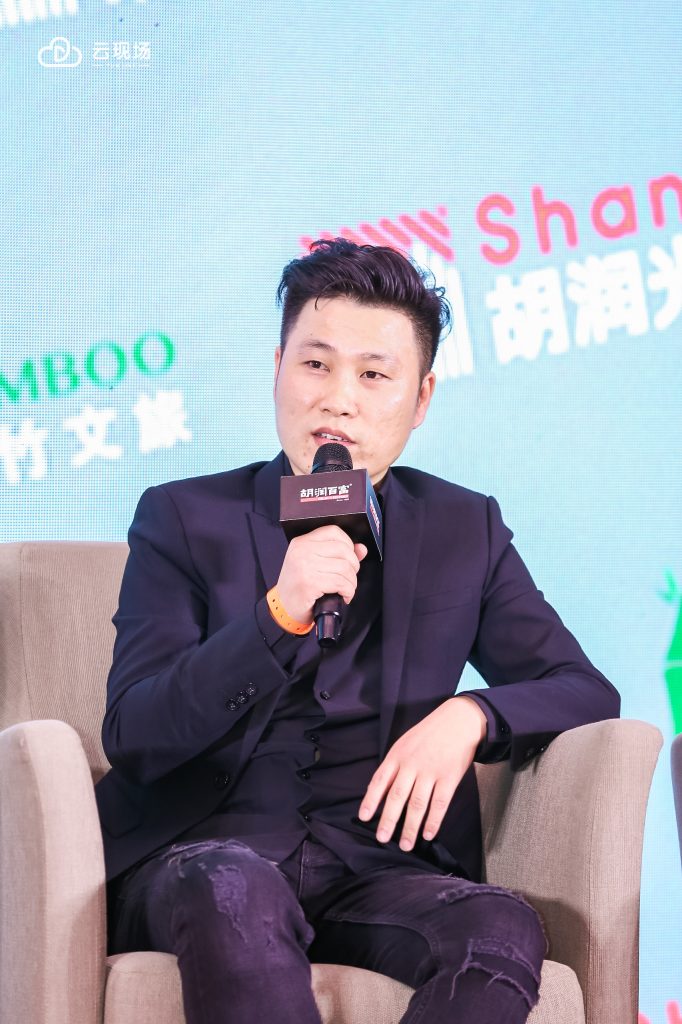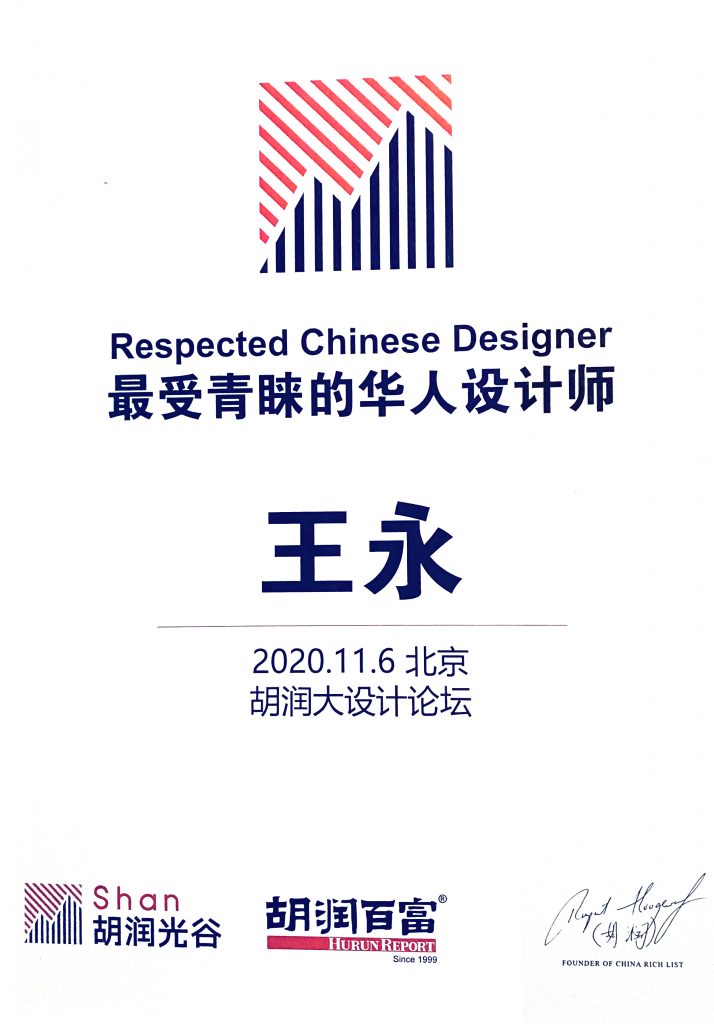 获得奖项:最受青睐的华人设计师
Award:Respected Chinese Designer